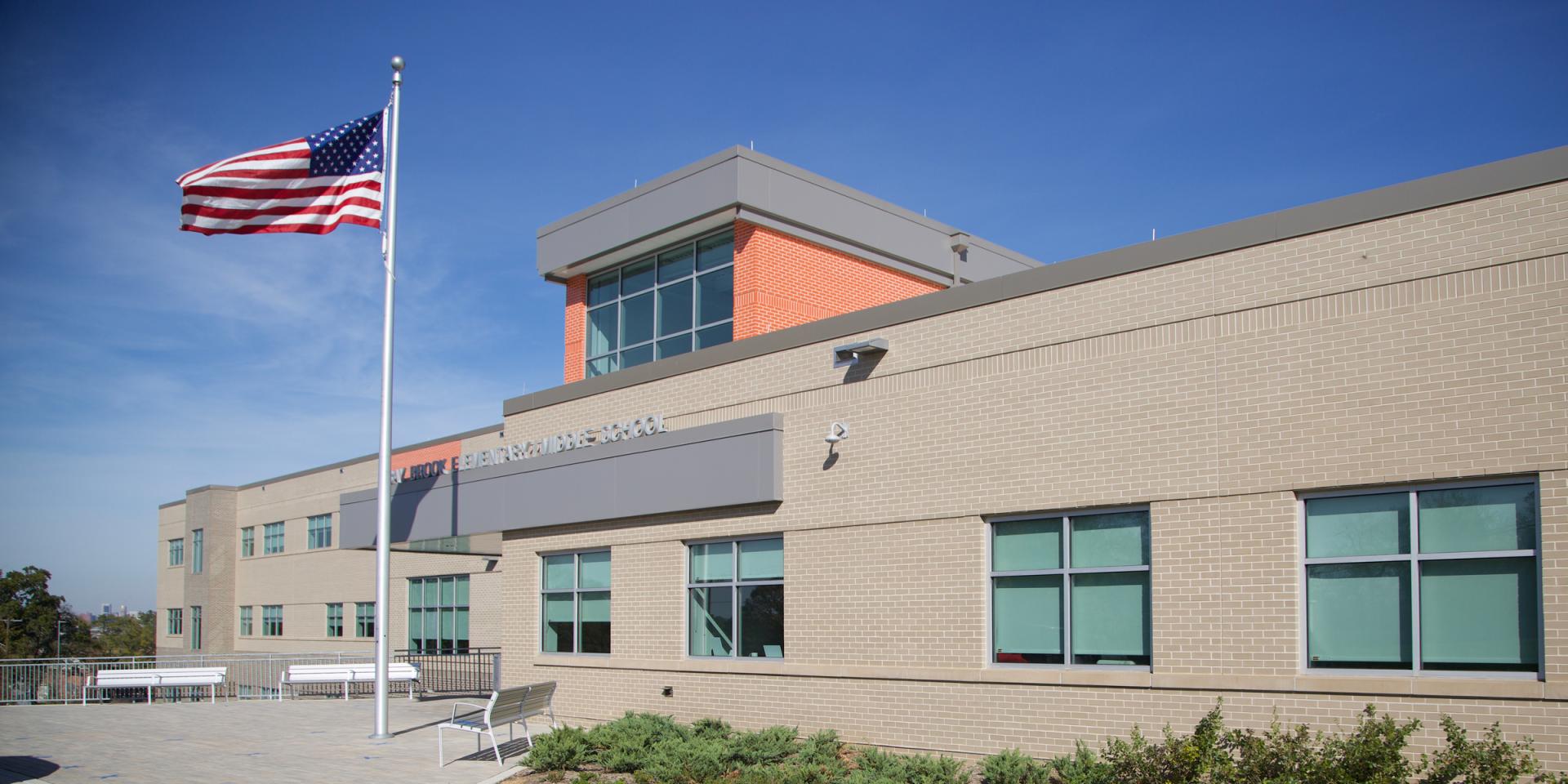 Thank you for serving the students of Baltimore City Public Schools! The office of human capital employee engagement retirement service team is here to assist City Schools staff with the important decision to retire and move into the next chapter in their lives.

Our team will help you identify your "WHY" to retire because we feel identifying your personal "WHY" inform you how to build the rest of your life. Through this process and staying true to our core values and operating principles, we will work with you to ensure you are well informed of the process to retire, work with you through our designed retirement workshops, and also sit with you one on one to finalize all documents for your retirement.
It's as easy as READY, SET, GO!
READY – Sign up to attend your retirement information session

SET – Attend your retirement workshop session (can only attend if you have attended an info session)

Go – Set up a one on one session to finalize your retirement paperwork (invitation only)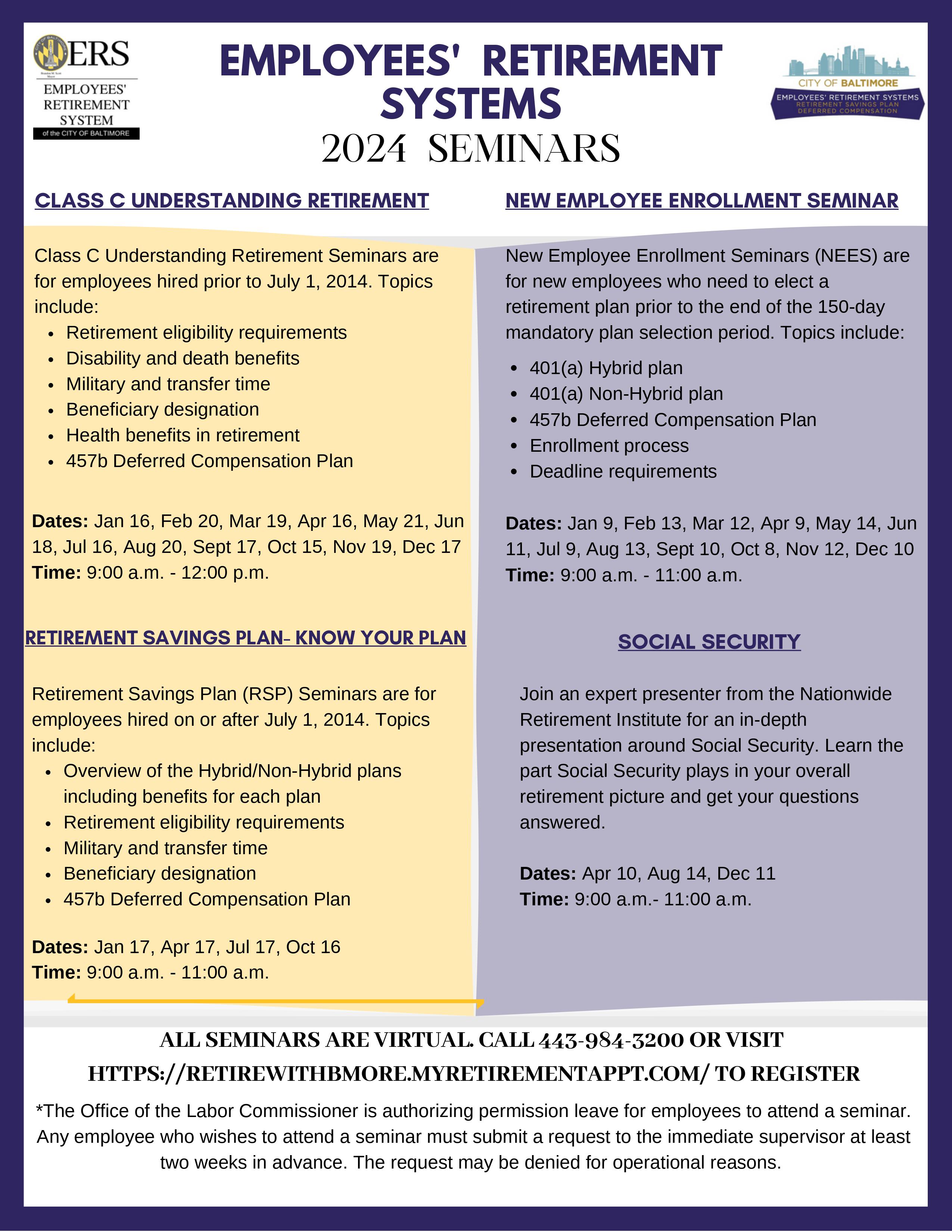 Retirement Eligibility Requirements
Teacher's Pension System (Members before 6/30/2011)
Service Retirement (full benefit)
30 years of service or;

62 with at least 5 years of service

63 with at least 4 years of service

64 with at least 3 years of service

65 with at least 2 years of service
Early Retirement (reduced benefit)
Age 55 with at least 15 years of eligibility service

Greatest reduction is 42%
Eligibility Requirements Reformed Pension System (New Members as of 7/1/2011 or later)
Service Retirement (full benefit)
Age 65 with at least 10 years of eligibility service or

Rule of 90: age and eligibility service must total 90
Early Retirement (reduced benefit)
Age 60 with at least 15 years of eligibility service

Greatest reduction is 30%
Now:
The Maryland State Retirement Agency encourages each member to utilize the online benefit estimator to estimate monthly benefits. By using this tool prior to retirement, it will assist in financial planning. Therefore, make sure that you have registered your account using the MySRPS feature.
36- 24 months before retirement:
It is recommended that you visit the State Retirement Agency's online webinars or attend a virtual retirement workshop provided by the Human Capital Office. You are encouraged to attend the workshops provided by the Human Capital Office that the state agency cannot address.

Apply for any additional Service credit. Additional service credit may be needed such as military, missing service time due to leave of absences or credit from another state or local agency that meets the criteria of purchase.

Plan a meeting with your financial adviser to develop or update your financial portfolio and to ensure that you will be able to live comfortably as a retiree.
12 months before retirement:
Members who are within 12 months of retirement can also send a request to SRA by completing and submit an Application for an Estimate of Service Retirement Allowance available on the state's website or from our Human Capital Retirement division.

If there is any discrepancy regarding the results of your audit with the state, contact the Retirement Division.

Make sure to update your beneficiary contact(s).

Attend a retirement workshop sponsored by the Human Capital Office
6 months before retirement:
Request the appropriate forms to file for retirement. By requesting the forms, you will have the opportunity to review and study what you will be completing.

If you are approaching age 65, please be sure to apply for Medicare Part B; the retirement coordinator will be able to provide the employer section that verifies your employment, the start and end date of the employer health plan.
2-4 months before retirement:
Schedule a one-on-one appointment to meet with one of the retirement coordinators to review and submit your forms to retirement. Your coordinator will be able to discuss review your forms with you and discuss other important things you should know after retirement.

Please note that the Employer Benefit Plans will end effectively 1 day before your retirement. Baltimore City Schools does not provide benefits after retirement. If your retirement date is July or August 1st, the employer health insurance extends to August 31st. Baltimore City is not responsible to enroll or manage a retiree's health plan; this is provided by Baltimore City Employee Benefit Division. Baltimore City can only provide the Retiree's Health Book so that you can see what the benefits are and the cost of the benefits provided by them.
60 days before retirement:
If for any reason you decide to rescind your retirement, you will need to write a letter to the Maryland State Retirement Agency by email, fax or mail as well as notify the Retirement Division by providing a copy of your decision by fax, email or mail. The Human Capital Office cannot accept last-minute decision to withdraw your retirement.

Your coordinator is not responsible for notifying your superior.

Please provide a short bio regarding your tenure with Baltimore City Schools. The coordinator will be able to explain the content of the bio.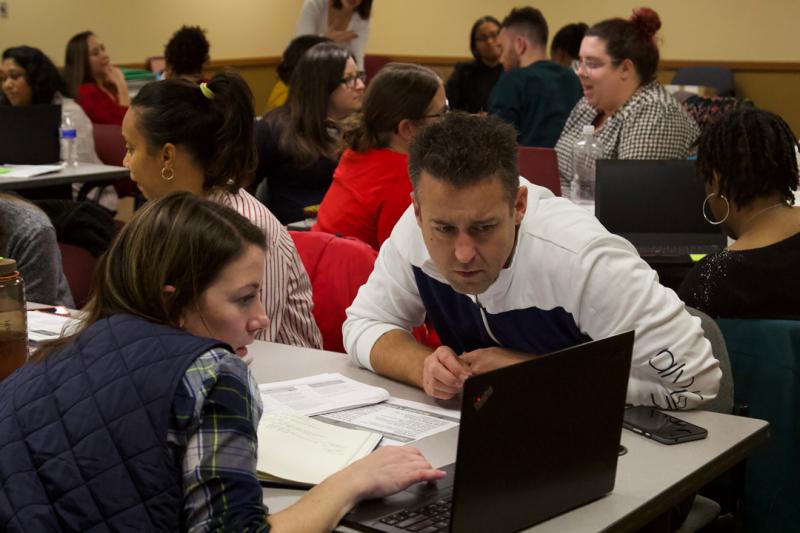 Retirement Information Session Dates
All Sessions are held 3:30-4:30 pm
March 4 and 18

April 8 and 22

May 6 and 20

June 3
Retirement Workshop Session
All Sessions are held 3:30-4:30 pm
March 11 and March 25

April 15 and 29

May 13 and 27

June 10
Maryland State Retirement and Pension System
Useful videos, forms, and mySRPS

Mail/Office Visits
120 East Baltimore St., 14th Fl.
Baltimore, MD 21202-6700
Phone: 410-625-5555 or toll-free 1-800-492-5909
Fax: 410-468-1700/1707
E-mail: sra@sra.state.md.us

Baltimore City Employees Retirement System
Phone: 443-984-3200

Baltimore City Employee Benefits Division
Phone: 410-396-5830
Enrollment Unit: 410-545-1516

Medicare Enrollment
Toll-free number: 1-800-MEDICARE
(1-800-633-4227)
TTY number: 1-877-486-2048

Social Security Administration
Toll-free at 1-800-772-1213 (TTY 1-800-325-0778)